IRN has a simple mission:  Keep usable furniture and equipment out of the landfill, by matching surplus furnishings from organizations that no longer need them, with communities that need them desperately.
Click here for a PDF summary of IRN's Surplus Reuse Program in 2014
Nationwide Capabilities
We work nationwide.  In 2014 we completed 207 projects for nearly 150 different organizations in 24 states from Maine to California.
This brings to nearly 2,000 the total number of projects we have completed since we established the Surplus Reuse Program in 2002.  No other organization has remotely comparable experience.
Worldwide Impact
In 2014 IRN worked with 29 different charitable organizations active on five continents and the Caribbean.
Furniture and equipment  was provided to 85 separate relief and development projects, including 51 locations in 20 states in the U.S., plus 34 locations in 23 countries worldwide.
If you can imagine someone using it again, we'll find someone to use it . . .
IRN is able to find a home for an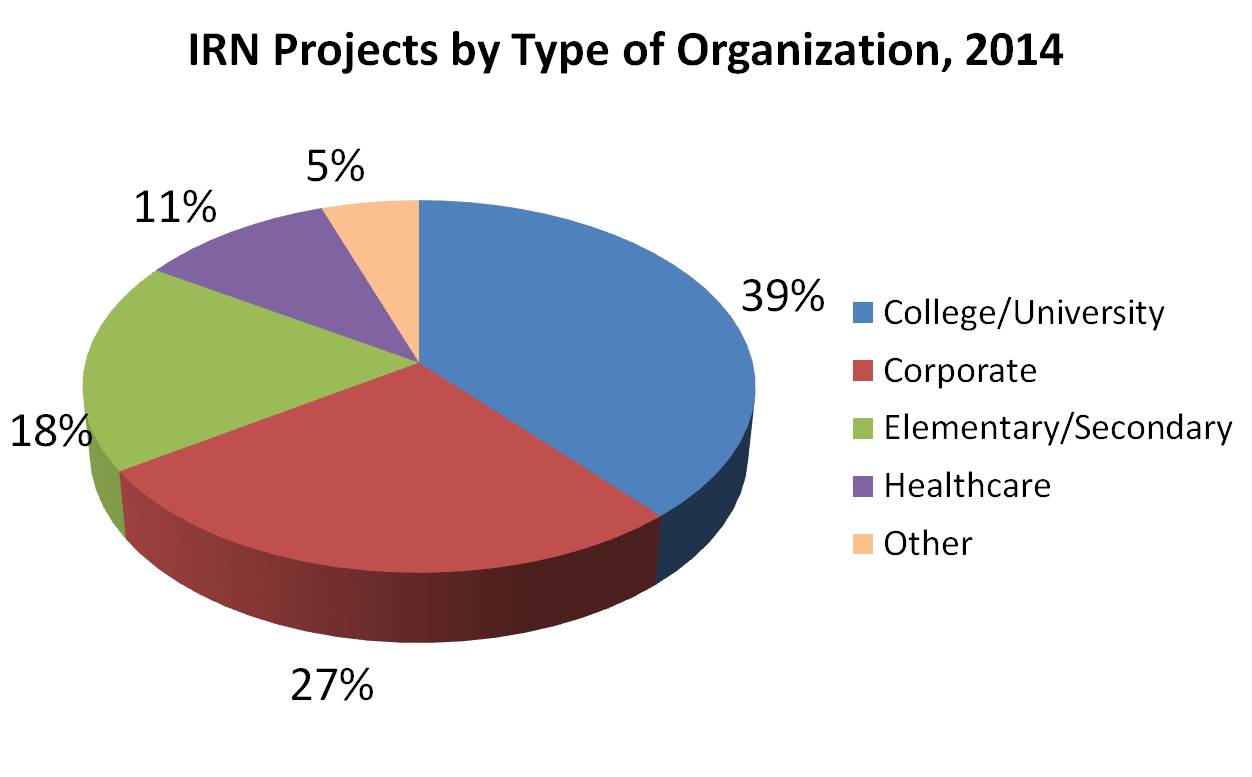 y and all kinds of furniture and equipment:
Residential furniture.  Classrooms. Laboratories.  Kitchens.  Dining rooms.   Auditoriums.  Doctors' offices.  Patient rooms.  Office furniture.  Reception furnishings.
We handle projects as small as a few dozen desks and chairs, as large as three dozen tractor-trailers packed floor-to-ceiling.
Comprehensive, Turnkey, Expert at What We Do
IRN is comprehensive and turnkey.  When you turn a project over to IRN, we take responsibility for 100% of your inventory of surplus.  If you want to recover value by liquidating high-quality assets, we can do that.  If there are metal pieces like file cabinets or shelving be recycled for their commodity value, we will do that to.  Our goal is to help you optimize your financial, social, and environmental returns as you define them.  We are very good at what we do.
A 2014 Sampler
Citigroup, San Francisco.  Inventory:  494 chairs filling two tractor-trailers and one box van. Destination:  Democratic Republic of the Congo; Low income assistance, Fresno CA.
Greenfield High School, MA.  Inventory:  1,130 pieces including classroom, science lab, library, administrative furnishings filling seven tractor trailers.  Destination:  Zambia (southern Africa).
The Art Institute of Philadelphia.  Inventory:  560 dormitory room sets plus additional living, dining, & administrative furnishings filling 24 tractor-trailers.  Destination:  Nicaragua, Jamaica.